Our Directors
Academy Director & Educator
Hairdressing is an intrinsic part of Hitesh's ancestry, his great grandfather, grandfather and father were all hairdressers in India. His father was well known and trained many people. As a child Hitesh would wonder at his Father's skill and creativity when working on ladies and gentlemen's hairstyles. Years later Hitesh and and all three of his brothers were inspired to learn the family craft.
By the time Hitesh was 16 he had mastered a basic cut, and he always thought it was something he would "fall back on" if he wasn't inspired to follow a different career path.
He finished high school and went on to complete a degree in computer and business studies, the launch of a successful computer business in India followed in quick succession.
A few years later in 2005, destiny presented Hitesh with the opportunity to visit England to attend a higher education course. He had no intention of settling in the UK as all his family remained in India. He worked in a computer software company for a few months, and as money was tight, he decided to utilise his "fall back skill" and work part time in a family owned hairdresser. It was there, that his creativity started to flow and he began to thrive and a true passion for hairdressing was ignited. He soon made the decision to settle in the UK and develop his creative skills, training at TONI&GUY, were he earned himself an excellent reputation in the industry and an award winning career.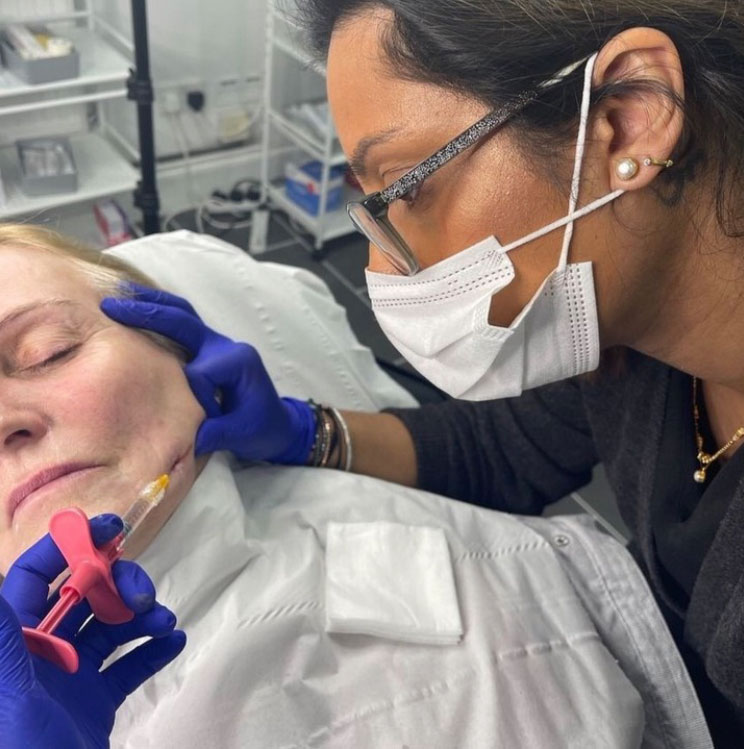 Academy Director & Educator
From the age of 19, Jay was fascinated with the transformations that regularly occurred in the hair & beauty salon she worked in part-time, whilst studying at Sixth Form. She would see customers visiting for a hair cut or beauty treatment and loved how they looked when they left. She didn't only observe the obvious aesthetic changes, but also how confident and happy clients seemed to be as a result of a hair or beauty treatment. She knew then that she wanted to learn the skills to make people feel like that too. So, once she completed her sixth form studies, she began to forge a career in the beauty industry, making it her mission to learn as much as she could about quality and innovative beauty treatments.
In the years that followed Jay worked hard as a Beauty Therapist and trained as an approved Beauty Trainer. She met and married Hitesh and soon had their beautiful son. Unfortunately, the family businesses were hit hard during the 2009 recession but Jay's determination to succeed, her never waining optimism and a helping hand from destiny brought the Ravrani family to Banbury. 
Keen to follow her dreams, and fully supported by her parents, Jay decided to focus on training at the highest level in innovative beauty and aesthetic treatments and to gain qualification in teaching, to enable her to open a professional beauty salon and Training Academy.
Jay's goal has remained constant since that first part-time job at just 19 years old – to make her clients feel amazing and put a spring in their step and to share her wealth of knowledge with the next generation of beauty technicians and aesthetic practitioners.